Posts Tagged 'trinidad blues fest'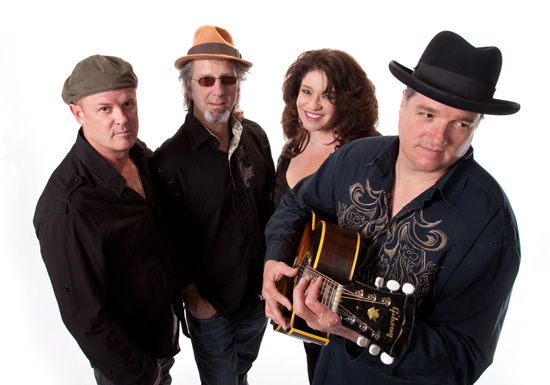 Soul Kitchen featuring Hillary Smith
from Santa Fe, NM
Hillary Smith and Soul Kitchen's latest CD, No Easy Way walked away with five 2009 NM Music Awards, including Best of the Year. Soul Kitchen creates a dynamic blues-drenched sound that musically wanders somewhere between Saturday night revelry and Sunday morning redemption.
Perhap's most popular blues outfits, Soul Kitchen's straight-up blues wanders somewhere between Saturday night revelry and Sunday morning redemption. The Albuquerque-based group features vocalist extraordinaire Hillary Smith, winner of Albuquerque Magazine's 2009 Best Vocalist award; well-regarded guitarist Chris Dracup; and Mark Clark who is presently out on the road with John Popper from Blues Traveler is their regular drummer.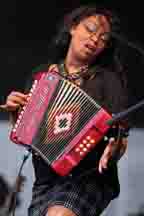 "Today's premier female artist is Rosie Ledet, whose soulful voice kicks her male counterparts' right out of the club."—WALL STREET JOURNAL
"If the Allman Brothers went zydeco they would probably sound like Rosie Ledet." – NEW YORK TIMES
"Ledet is also blessed with one of zydeco's most distinctive voices. Her husky, soulful tones keep the melodies in your head long after the dance floor has been cleared for the night." – WORCESTER MAGAZINE
Rosie Ledet & The Zydeco Playboys have quickly become the act to watch on the zydeco circuit. Brimming with coy sensuality, Rosie's music is fresh and daring, while still retaining its links to its bayou Creole heritage. Rosie has a rare combination of talent, not only in the zydeco world, but in any musical genre. She can write top-notch award winning songs. hand with the best of them on her instrument, and can sing cirlces around her peers. Rosie is among the few zydeco artists who can still sing and write some of theor own material in Creole French.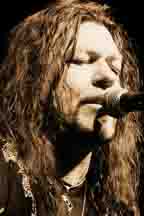 PART HARMONICA VIRTUOSO AND PART rhythmic explorer, Harper is a fiery artist -singer / songwriter who blurs the lines between blues, soul, rock and world music. His latest Blind Pig release, "Stand Together" (2010) is the most artistically realized CD Harper has ever written. By combining traditional and modern influences, borowing from Western and Aboriginal music, Harper has created a highly original take on the roots genre which many have labeled "World Blues". His innovative use of electronic enhancement and feedback, breaks the traditional bounderies of the harmonica, giving his music its distinctive harmonics and effects. The powerful guitar sounds and the unique drone of the didgeridoo create raw yet eerie sonic textures, some how sounding primal and contemporary at the same time. No Depression Magazine,'s Rod Ames, adds that Harper " has written and arranged some of the most soulful blues rock filled music I've heard in quite sometime". Harper's new CD reached number 10 on the Billboard Charts and the US Roots Music Charts. "Stand Together" also reached number 2 on the XM/ Sirius Bluesville national Charts, USA. 2010.
Art Tipaldi, editor of Blues Revue recently described Harper as "a singer with the deep soul of Motown, a harmonica player who can graft Sonny Boy II and Little Walter with John Popper, a songwriter who tells his own compelling stories in an unhurried, J.J. Cale-like manner, and a musical visionary who is unafraid to mix the didgeridoo, an important part of his Australian indigenous culture, with infectious modern percussive rhythms".
Born in the United Kingdom, Harper's musical journey began early, performing in brass bands playing the trumpet and euphonium. At the age of ten, his family moved half way the world to Perth, Western Australia, and his father introduced Harper to the harp. In Perth, one of the most isolated cities in the world, there was a thriving blues and folk scene. The blues had a rawness, an honesty and a passion of the soul which spoke to Harper deeply. Then, like every blues lover, Harper began his journey backwards to discover the deeper roots of the music.
"I think Muddy Waters really hit me hard. There was something incredibly special about his sound, his powerful voice and his songs. I would sing his songs constantly. I also really dug Sonny Boy Williamson II as well. I loved his rhythmic use of his harp. I was also inspired by a pretty wide range of players and styles like Little Walter, Sugar Blue and Stevie Wonder who guide me in my harmonica playing. "But Harper did not stop his search with the blues. It was a chance meeting with a Hopi "Dan Running Bear" in Silverton, Colorado, that led him down the path to rediscovering the music of his homeland. Fascinated with the spirituality and culture of the American Natives, he found the same qualities present in the Australian Aborigines of his homeland. On adding the native didgeridoo to his music, Harper says "It is a sound I grew up with, so it seemed natural to add it to my songwriting particularly when the lyrics related to the plight of the Aborigines in Australia. When I added the didgeridoo to the more traditional blues instruments, it worked. The deep woody qualities and its haunting drone seemed to enhance the emotional quality of my stories. The didgeridoo is a spiritual and healing instrument, and it seemed blues music accepted it with open arms."
Prior to his introduction to American audiences, Harper released six albums to great acclaim in his homeland of Australia. In 1994 he moved to Melbourne, Victoria and released his first album, "Tears of Ice". This was followed by "Yesterday Is Over" in 1996 with his band Blue Devil and "Live At The Soup Kitchen" in 1997 as a soloist. In 2000, he released "Glass on The Stepping Stone" and "Live At St. Andrew's" in 2002. In 2003 he released "Way Down Deep Inside", for which he received two harmonica awards and "Album of the Year" honor from US Magazine's Guide to the Best of the Blues Harmonicas & Beyond. Over the years Harper has received multiple Australian Blues Awards for "Male Vocalist of the Year," "Song of the Year," and "Acoustic Artist of the Year."
His prolific recording career and memorable stage performances allowed Harper to take his music beyond Australia. He's played in the USA, Canada, Germany, Austria, Switzerland, Singapore, the United Kingdom, Belgium and France. He first started performing in the United States in 1996, and has toured here regularly since. It was on one of these tours that he caught the attention of Blind Pig, which made him their first international signing. With a home at a U.S. label and growing appreciation for his music from American audiences, Harper made the permanent move to the U.S. His animated shows have been well received at blues festivals, world music festivals, and by fans of jam band music.Harper has become a huge favorite on the world wide festival scene with 28 festivals booked in 2008, 30 festivals booked in 2009 and 32 festivals booked in 2010. It was during one of these recent festival appearances that Chip Eagle, Publisher for Blues Revue/ Blueswax enthusiastically offered "Harper is the most exciting act on the live scene today". He was also invited to perform harmonica on stage several times with the successful rock band "Journey".
Harper's first Blind Pig release and American debut, 2005's Down To The Rhythm, won accolades from the press for its unique sound and virtuoso performances, coupled with Harper's compositional skill. "Harper is a crack harp player and he plays the instrument with both speed and efficiency, but it would be a mistake to pigeonhole Harper as just an impressive instrumentalist. He is also a solid songwriter, and a soulful singer with a knack for impassioned sincerity," said All Music Guide. BluesWax noted, "There is much to enjoy here: clever songwriting, top-notch guitar, powerful rhythms, and some great Harper harp!
"Harper's second release from Blind Pig Records, Day By Day (2007), provided fans wih another prime example of why his unique roots music style occupies a category of its own. Ramble Magazine raved that Harper's harp and lyrics have " depth of feeling and thought that is unusual in today's music ..Harper's music is essential. It should be widely heard". Downbeat Magazine added "Harper uses his trump cards- a strong and direct singing voice, a stirring harmonica out of Sonny Boy Williamson 11 and Little Walter , a droning didgeridoo – to give his melodic tunes an excitement that suits his intelligent use of blues rock and soul forms". Blues legend John Mayall loved Harper's songs so much so, that he included " Just What Your'e Looking For" as track 2 on his new CD "Tough" (Eagle Records)
Harper is at the top of his game on "Stand Together" (2010), showcasing his trademark powerful soulful voice, virtuoso harp playing, haunting didgeridoo, deeply, soulful grooves and unpraralleled songwrting and compelling lyrics. With his chops at their best and his band "Midwest Kind" sharing his vision, Harper will continue to turn heads of audiences who are looking for orginality, honesty, passion and skill in modern roots music.
.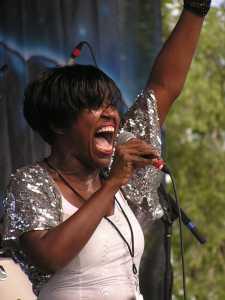 Erica Brown, Blues at its Finest!!
Erica Brown is a bona-fide Blueswoman. She has worked with some of the finest artists in the world, and has shared stages with such heavyweights as B.B. King, Al Green, Delbert McClinton, Tab Benoit, Kenny Neal, Ronnie Baker Brooks, Bob Margolin, and Debbie Davies.
As frontwoman for the Award-winning Erica Brown Band, Erica electrified audiences all over the Rocky Mountain region with the band's brand of searing blues rock. The band won every award the region offered, including Best Blues Band (Westword Magazine) Best Underground Blues Band (Denver Post) and The Rocky Mountain News' Best of in the Blues Category. The band released two critically acclaimed CD's, "Body Work" in 2000, and "Rough Cut Stone" in 2003.
Erica was dubbed "Denver's Queen of the Blues", a moniker that was used by the Altitude Network in their concert showcase feature "OnStage", which was broadcast to five million households in ten western states in 2005. The segment continues to run on Altitude today.
In 2008, Erica went solo, and with the help of a host of top-notch musicians, has been continuing to spread the word of the blues locally, regionally, and nationally!
Erica's credits include:
Her vocals were featured in the Sony Pictures movies, "The Fan", with Wesley Snipes and Robert DeNiro in 1996, And in 2005, the acclaimed CD "African Wind" released by the Northern Blues Label. She lent her voice to several tracks of the 2006 CD "Smoke and Mirrors" released by MojoHand Records. In 2008, Erica sang on the CDs "Beautiful Day" by Two-Time International Blues Challenge Winner Lionel Young, as well as stretching out into Americana on "Cipher" the internationally acclaimed CD by Slim Cessna' Auto Club'. She also contributed to a track on Rock Genius Xiren's CD "Trip-R".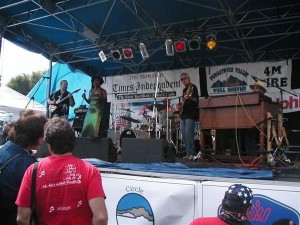 Erica Brown at Trinidaddio Blues Fest VIII
Members:
Erica Brown, Lead and Background Vocals – Bob Pellegrino, Lead Guitar – Ronnie Shellist, Harmonica – R.D. Jones, bass – Gary LaDuke, Drums – Merrian Johnson Lead and Background Vocals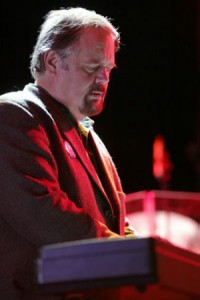 KEN SAYDAK has enjoyed a nearly forty year career performing on festival and club stages worldwide. He has recorded his original blues-based music for Chicago's prestigious Delmark label, releasing two solo projects, Foolish Man and Love Without Trust.
The Chicago Sun-Times called his last release on Evidence, It's My Soul, his "best stand-alone project yet."
Having come of age as a performer while many of the seminal blues legends were still alive and playing, he represents a vibrant link between the glory days of Chicago blues and the contemporary blues scene. He absorbed lessons from the greats during his early days in Chicago but was never content to be simply an imitator, instilling his music with not only traditional styles but also his broad musical understanding. His wit and wry observations permeate his lyrics, and his performances both as a band leader and a soloist draw from the deep well of American music.
He is a unique voice in the idiom and the breadth of his musicianship as both a player and vocalist have impressed audiences around the globe. Ken's career as a performer has taken him to concert and festival stages on four continents, including tours and appearances in Europe and Japan. The list of artists who have enlisted his talents include Johnny Winter, Otis Rush, Willie Kent, Lonnie Brooks, John Primer, Mighty Joe Young, Billy Boy Arnold, Sam Lay, Dave Specter, James Wheeler, Tad Robinson, Lurrie Bell, Johnny B. Moore, and Karen Carroll.
About It's My Soul, his 2005 Evidence Records release:
"Ken Saydak has built an impressive body of work with his three solo albums and his studio work…It's My Soul is his best stand-alone project yet"…
Chicago Sun-Times
"Though veteran session man and Big Shoulders bandleader Ken Saydak has left Chicago, his commitment to America's greatest music remains unabated. On It's My Soul, the singer-songwriter-keyboardist bolsters the canons of blues and roots music with a dozen compelling new songs, delivered with gruffly good-natured vocals and towering piano and organ performances…. It's My Soul is an excellent listen."
Blues Revue, June/July 2006
"…it reaches back through labels and categories to clutch the still-pumping heart of the simple and glorious music that became rock 'n' roll – the seminal, simmering soul stew bursting with different but related flavors: the twangs of country music, the tangs of New Orleans R&B, the heart pangs of gospel, and the ka-bang! of the blues… All About Jazz
About his previous work:
"Vocalist/keyboardist and Windy City blues vet Ken Saydak is a gripping frontman…"
Billboard Magazine
"With a rock-solid left hand pumping out the rhythms and a right hand that lightly caresses the keys one moment and pounds them into boogie-woogie submission the next, he demonstrates why the piano has retained a prominent spot in the blues world despite the glut of guitar slingers."
Blues Revue Magazine
"Our man is a true blues pianist all around, at the same time soft and deep, a worthy heir to Otis Spann, a champion of an instrument which has lost its prestige.
In addition, he's a sensitive composer, occasionally autobiographical, absolutely gifted for socio-economic or philosophical vignettes about daily life and human relationships."
Soul Bag Magazine Paris
"Frontman Ken Saydak has a huge, gruff vocal delivery and a flair for writing involved, strong compositions that – while blues-drenched – are often lyrically uplifting and musically complex. Saydak looks far beyond booze, cheating, partying and heartbreak for inspiration."
Twin Cities Reader
"Ken Saydak is an artist and a poet."
Al Lewis - KBAI-FM New York City
Information provided from kensaydak.com