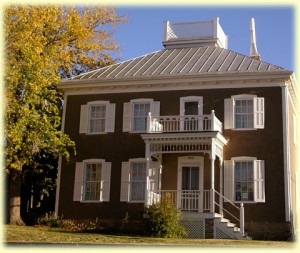 Baca House at the Trinidad History Museum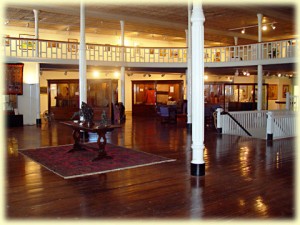 A.R. Mitchell Museum
150 E. Main
719-846-4224
armitchellmuseum.com
This grand museum has one of the most beautiful interiors in a town known for its abundance of late-nineteenth-century and early-twentieth-century architecture. Cowboy-artist Arthur Roy Mitchell, the museum's namesake, was one of the nation's premier western book-cover illustrators. He and sister Ethel "Tot" Erickson were a team, collecting western artifacts and working on historic preservation projects in Trinidad. "Mitch," as he was affectionately known, received the Honorary Trustees Award from the Cowboy Hall of Fame and Western Heritage Center in Oklahoma City in 1976.
The museum contains over 350 paintings by Mitchell and other western painters such as Harvey Dunn, Harold Von Schmidt, Nick Eggenhoffer, Larry Heller, Grant Reynard. and Ned Jacob. The museum also features an extraordinary collection of Spanish colonial folk art and early photographs by O.E. Aultman, Benjamin Wittick, and Almeron Newman.
The museum gift shop carries traditional leather crafts, artisans' works in all media, giclée prints of Mitchell's famous illustrations, and original artworks. Dean Krakel's excellent book Mitch: On the Tail End of the Old West as well as Mitchellisms: Anecdotes and Utterances of a Man of Character by local historian Richard Louden are sold in the gift shop.
Closed December 25 through May 14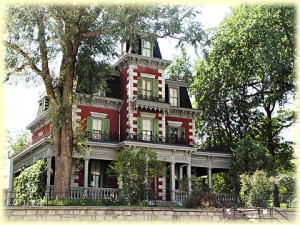 Trinidad History Museum
312 E. Main
719-846-7217
The museum's three landmark buildings and heritage gardens occupy a block in Trinidad's historic district. Colorful furnishings in the adobe home of early citizens Dolores and Felipe Baca evoke the family's lifestyle. The Bloom Mansion, home of banker and cattle baron Frank Bloom, is surrounded by century-old trees and beautiful gardens. Enjoy behind-the-scenes tours while History Colorado restores the home to its original glory. The Santa Fe Trail Museum houses family heirlooms, commercial goods, and photographs that tell the stories of the people and events of Trinidad's past. This is where you will find a fringed buckskin coat given by Kit Carson to a Trinidad mayor.
The museum offers a variety of programs for children, adults, and families throughout the year. The Bloom Mansion, above, may be rented for group events. The museum store carries books on local and state history, the Santa Fe Trail, Hispanic culture, gardening, ranching, mining and railroading, as well as cookbooks, children's books, and southwestern gifts. The museum is a property of History Colorado.
Purchase tickets for tours at the bookstore (312 E. Main Street) or in the Santa Fe Trail Museum (120 S. Chestnut, corner of Chestnut and First Streets).
For free self-guided tours of the grounds, the Baca-Bloom gardens open at 9am. Get site maps at the iron gates on Chestnut and Walnut Streets.
SUMMER SCHEDULE: May 1–September 30
Monday-Saturday, 10am-4pm (last tour leaves at 3pm)
OFF-SEASON SCHEDULE: October 1—April 30
Museum Gift Shop and Bookstore, Davenport Gallery (Tikas exhibit), and Tourist Information Center are open Tuesday-Friday, 9am-4pm. Also open Mondays and Saturdays, December 1-23.
Gates are open Monday-Saturday, 9am-4pm, to enjoy the Baca-Bloom Heritage Gardens as they change through the seasons, and for self-guided tours of the historic grounds (maps are at iron gates on Chestnut and Walnut Streets).
Call 719-846-7217 to inquire whether a guide is available for your group of six or more to tour the Baca House and Santa Fe Trail Museum.
THE MUSEUM IS CLOSED: Sundays, major holidays, November 28-30, and
December 24–January 5.
Groups are welcome, and event rentals are available.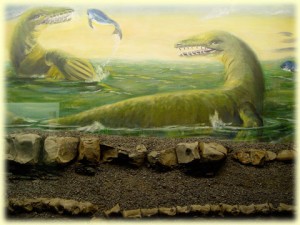 Louden-Henritze Archaeology Museum
Trinidad State Junior College Library
Lower Level
719-846-5508
The museum offers a glimpse of millions of years of southern Colorado and northern New Mexico history. Trinidad was covered by water for extended periods, evidenced by a rare fish egg fossil, shark teeth, and a partial skeleton of a mosasaur. A replica of a Tyrannosaurus rex footprint found in the vicinity and evidence of the K/T (Cretaceous/Tertiary) boundary provide clues to the extinction of the dinosaurs. Mammoth tusks and other bones of Ice Age animals are also on display. Artifacts from local archaeological excavations reveal the lifestyles of prehistoric peoples.
Open Jan-Nov, Mon-Thurs, 10am-3pm. Call to arrange group tours.
Apishapa Valley Heritage Center
151 Main St.
Aguilar, CO
719-941-4678 or 719-680-0528
Open Memorial Day to Labor Day. Appointments can be made by calling the numbers above.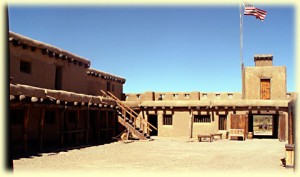 Bent's Old Fort
La Junta, CO
719-383-5010
nps.gov/beol
Bent's Fort is located 8 miles east of La Junta on Hwy 194. La Junta is 87 miles northeast of Trinidad on Hwy 350.
Bent's Old Fort (as opposed to Bent's New Fort, no longer standing) was one of the significant fur trading centers on the Santa Fe Trail and was faithfully reconstructed in 1976. Each room in this fort on the plains is outfitted as it was in the early to mid-1800s, when the fort served as supply depot, wagon-repair shop, council space for Native Americans, and the center of news and hospitality for all comers.
Complete your tour by taking the 1.5-mile hiking trail through a cottonwood grove along the Arkansas River. Six interpretative signs tell of the relationship between the natural resources of the area and human history.
Open every day except Thanksgiving, Dec. 25, Jan 1. Summer (June 1-Aug 31): 8am-5:30pm. Winter (Sept 1- May 31): 9am-4pm.
Cokedale Mining Museum
Cokedale, CO
719-846-7428 or 719-846-8763
cokedalemuseum@gmail.com
Cokedale, known in 1907 as a model mining camp, remains much as it was then. The town was placed on the National Historic Register in 1984 as the most significant example of an intact coal camp in Colorado. The town, still inhabited, is seven miles west of Trinidad on the Scenic Highway of Legends (Hwy 12).
Call for hours.
Folsom Museum
Junction of Highways 325 and 456
Folsom, NM
575-278-2122
folsommuseum.org
Folsom is 45 miles southeast of Trinidad via I-25 and Highway 72.
Call for hours.
Francisco Fort Museum
306 S. Main
La Veta, CO
719-742-5501
www.franciscofort.org
director@franciscofort.org
La Veta is 65 miles west of Trinidad on the Scenic Highway of Legends (Hwy 12).
Francisco Fort was built in 1862. Eleven rooms feature all facets of pioneer life. Buildings in the museum include an 1876 schoolhouse, a saloon built in the late 1870s, an early frontier log cabin with a blacksmith display, and a doctor's office complete with pharmacy. The outdoor collection includes farm equipment, a handmade sleigh, and many unique and useful tools.
Open Memorial Day–lst Sat of Oct. Call for hours.
Koshare Indian Kiva and Museum
115 West 18th
La Junta, CO
719-384-4411
kosharehistory.org
La Junta is 87 miles northeast of Trinidad via Hwy 350. The longer route is via Highways 160 and 109 (run east, then north).
Koshares, an integral part of Pueblo Indian society, are black-and-white-striped characters that entertain while portraying unacceptable behavior and reinforcing community values. The museum features a collection of Plains and Southwest art and artifacts including basketry, pottery, weapons, jewelry, paintings, sculptures, and textiles.
Call for hours.
Museum of Friends
600 Main
Walsenburg, CO
719-738-2858
museumoffriends.org
Walsenburg is 37 miles north of Trinidad on I-25. This contemporary art museum has 6,000 square feet of display space.
Call for hours.
Otero Museum
3rd & Anderson
La Junta, CO
719-384-7500
coloradoplains.com/otero/museum
La Junta is 87 miles northeast of Trinidad via Highway 350. The longer route is via Highways 160 and 109 (run east, then north).
The museum features a transportation collection with an 1867 Old Overland Stage, a 1903 Montgomery Ward surrey, and other early vehicles including railcars and railroad implements. The historic building collection includes the Sciumbato House/Grocery Store, on the National Historic Register, which is completely stocked and furnished.
Call for hours.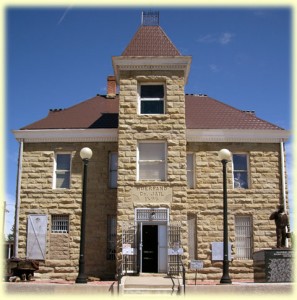 Walsenburg Mining Museum
112 W. Fifth St.
Walsenburg, CO
719-738-1992 or 2840
Walsenburg is 37 miles north of Trinidad on I-25.
Walsenburg was called the "city built on coal," and indeed, a map in the museum shows the town underlaced with tunnels. The museum is dedicated to the miners and families who lived in over 100 area mining camps and who spoke some 40 languages representing dozens of foreign lands. This museum housed in the old county jail also has memorabilia from the original jail, where, a guide may tell you, the toilet was a bench and some buckets.
Open May 1st-end Sept.
Call for hours or special tours.