Trinidaddio Blues Fest 2018
Tickets ON SALE May 1st! - We will see you there on Saturday, August 25th - It's Going to be GREAT!
View VR 360 Trinidaddio 2017
About Event
Trinidaddio Blues Fest 2018 ~ August 25th ~ We'll See You There!
Check back soon for the 2018 Line Up!
Thank You!
Trinidaddio Blues Fest 2017 was a huge success thanks to the generosity of our sponsors, the tireless efforts of an army of volunteers, and the thousands who attended!
Special Thanks to the City of Trinidad, The City of Trinidad Police Department, The City of Trinidad Fire Department and The City of Trinidad Tourism Board!  We would also like to express our gratitude to the Colorado Department of Corrections for their continued support.
Trinidaddio is not possible without the help of an army of volunteers!  Thank You!
---

Trinidaddio Blues Festival Begins
Steeped in the traditions of Chicago Blues and New Orleans Trinidaddio's Line up always provides a powerful mix of artists and an abundance of Talent.
Join us August 25th for Trinidaddio Blues Fest 2018 you will not want to miss this one. It's going to be great!!
And don't forget the PreFest Party Friday, August 24!  A Free Event!  Downtown at Main & Commercial Sts.
Follow us on Instagram ~ Like us on Face Book
Thanks for Supporting the Trinidaddio Blues Fest!
Latest Blogs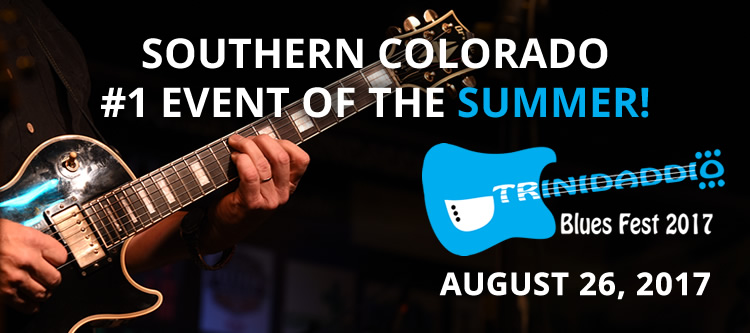 FYI: Colorado Marijuana Laws
Although it is legal to purchase Marijuana and is legal consume Marijuana in the privacy of your own home, it is NOT legal to consume in public pla

c

es.