FOR IMMEDIATE RELEASE

The board of directors of the Trinidaddio Blues Fest, Inc., a Colorado Non-Profit Charitable Organization, has voted to move forward with plans for a 2016 edition of the Trinidaddio Blues Fest, the popular music festival, formerly held annually at Central Park in Trinidad for over a decade before being suspended in 2012.
The Trinidaddio Blues Fest, funded through generous business and patron sponsorships, grants and ticket sales, has drawn as many as 6,000 enthusiasts to Trinidad's Central Park, and has generated hundreds of thousands of dollars in tax revenues for the city.The festival traditionally has bee held on the weekend before Labor Day, and thus the date for the 2016 Fest will be Saturday, August 27, 2016.
In announcing plans for the 2016 Blues Fest, Jerry Campbell, board chairman, said "The non-profit decided to move forward following indications of strong support from numerous fans, city government and local businesses." "Hundreds of volunteers are needed to put on this event," Campbell said, "and many previous volunteers have already indicated their commitment for the proposed event."
In addition to providing spectacular shows of local, regional and world-class blues performers, the Trinidaddio Blues Fest also has donated thousands of dollars to other local nonprofits, including Noah's Ark Animal Welfare Assn. (a No Kill animal shelter), the Trinidad Area Arts Council, the Fireman's Toy Drive and Trinidad Cancer Alliance, among numerous others.
Dates and times for public meetings regarding the 2016 Trinidaddio Blues Fest will be announced this fall, with new sponsors and volunteers welcomed, along with valued participants of past events.
For more information, please check us out on Facebook and GoFundMe.com, email us at info@trinidaddiobluesfest.com and visit Trinidaddio.com for updates.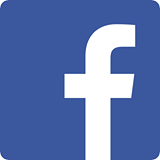 TRINIDADDIO BLUES FEST
Thanks to the great attendance, our generous sponsors and the hard work of a brigade of volunteers, Trinidaddio Blues Fest will continue to be a rousing success!
| | |
| --- | --- |
| | Along with a line up that many are proclaiming was the best yet, Charlie Musselwhite served up a healthy helping of down-home harmonica, performing tunes from his latest release, The Well, and setting the bar for Trinidaddio performances! |
Trinidaddio Blues Fest XIII Features Charlie Musselwhite!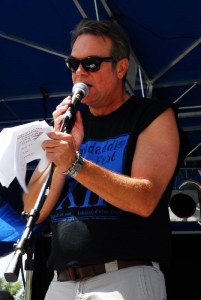 We hope everyone who attended had a wonderful time and enjoyed the event. Please check in often for updates. Be sure to check out the new mobile site – 2D barcode is at the bottom of this page.
We would also take the time to thank:
Ed Gil De Rubio and all the great folks at the City of Trinidad!
Charlie Glorioso & Trinidad Police Dept!
everyone at Trinidad Correctional Facility!
all of our wonderful Food Drink & Art Vendors!
all the Great Bands!!
Colorado Blues Society for sponsoring the Prefest!
Drew Gatlin & Firemen & Families at the Trinidad Fire Dept!
Trinidad Roundup Association for driving the COG Buses!
Huerfano & Las Animas County Council of Governments for Fest Transportation Vehicles
Everyone who helped and All who attended!
And of course all of our sponsors and volunteers, without whom, this festival would not be possible. If you want to be put on our update list add your email to our blues fest email list located on the right side of this page and we'll keep you abreast of all of the new Daddio happenings.
Thank you,
The Daddio Board
Trinidaddio Blues Fest Vendors